Product Description
Super High Pressure Stainless Steel Hydraulic Quick Coupling for Flange Spreader
Product Introduction:
Body Size(in)
1/4(02)
3/8(03)
1/2(04)
5/8(06)
3/4(08)
1(10)
1-1/2(12)
2(16)
Rated Pressure(PSI)
5000
3000
3000
3000
3000
3000
3000
3000
Rated Flow(GPM)
3
6
12
20
28
50
80
100
Spillage (ML)
0.006
0.012
0.02
0.026
0.032
0.035
0.05
0.1
(max. per disconnect)
Temperature Range
-20ºC to +120ºC
Standard seal material NBR
1.Material:
                 Material of Female Socket: Zinc- Chromate plated Steel
                 Material of Male Plug: Zinc- Chromate plated Steel
2. Advantage: Critical Parts are hardened for durability.
                       Poppet valves are available to prevent uncoupled leakage.
                       Poppet valves open automatically when coupled within rated working pressure to keep the flow expeditely.
3. Sizes: NPT 1/4, 3/8, 1/2, 3/4, 1. It's OK to order Female Socket and Male Plug together or seperately.
4. Standard: ISO7241-1 Series A
Interchangeable with:
PARKER 6600 series
FASTER ANV series
AEROQUIP 5600 series
HANSEN HA 15000 series
What's Included:
* Female Coupler
* Male Coupler
Main Material and Series:
Carbon steel,Brass, Stainless steel 304/316
ISO 7241A Series ,ISO 7241B Series ,FLAT FACE COUPLING
Our Service: We can crimp hose assembly for our customers
Application:
Mainly used for construction equipment, hydraulic machinery, oil euipment and other hydraulic applications.
FAQ:
Conventional packaging: carton, can be customized according to customer needs;
Transportation: express, sea and air freight are support
Delivery Time:
1.If we have stock,we'll send out to you in a week;
2. Generally, it will take about 20 days. The specific delivery date will be negotiated according to your order.
MOQ:100
(If the quantity you need is less than 100 pieces, please feel free to make an inquiry with us. If we have stock, you can also
order.)
Payment:LC/TT
 our payment  usual is T/T ,L/C ,if you need other payment , please inform us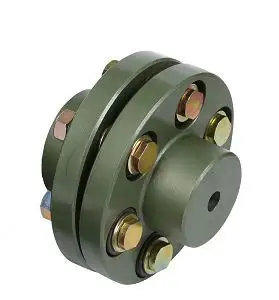 Proper Installation and Alignment of Flange Couplings
Installing and aligning a flange coupling properly is crucial to ensure its optimal performance and to prevent premature wear or failure. Here are the steps to follow for a successful installation:
Prepare the Components: Before starting the installation, ensure that all the components, including the flange coupling, shafts, and fasteners, are clean and free from dirt or debris. Inspect the coupling for any visible damage or defects.
Check Shaft Alignment: Verify the alignment of the shafts before installing the flange coupling. Misalignment can lead to increased stresses on the coupling and other connected equipment.
Use Proper Lubrication: Apply the recommended lubricant to the contact surfaces of the flange coupling. Proper lubrication reduces friction and wear, enhancing the coupling's lifespan.
Align the Flange Coupling: Position the flange coupling between the shafts and ensure that the bolt holes are aligned with the corresponding holes in the shafts.
Insert Fasteners: Insert the bolts or screws through the bolt holes and hand-tighten them. Avoid fully tightening any fasteners at this stage.
Check Runout: Measure the runout of the coupling during rotation to verify that it is within acceptable limits. Excessive runout indicates a misaligned coupling.
Properly Torque Fasteners: Using a torque wrench, tighten the fasteners in a cross-pattern to the manufacturer's recommended torque values. This ensures even distribution of the load and prevents distortion of the flange coupling.
Recheck Alignment: After torquing the fasteners, recheck the shaft alignment to ensure it has not shifted during the tightening process.
Inspect the Assembly: Conduct a final visual inspection of the installed flange coupling and surrounding components to verify that everything is properly aligned and secured.
Perform Test Run: Run the equipment with the newly installed flange coupling under no-load conditions initially to check for any unusual vibrations or noises.
Monitor Performance: During the initial operation and throughout regular use, monitor the flange coupling's performance and check for signs of wear, misalignment, or other issues.
Professional Installation: If you are unsure about the installation process or need to install a flange coupling in a complex system, consider seeking assistance from a qualified professional or coupling manufacturer's technical support team. Proper installation is essential for ensuring the long-term reliability and performance of the flange coupling and the connected equipment.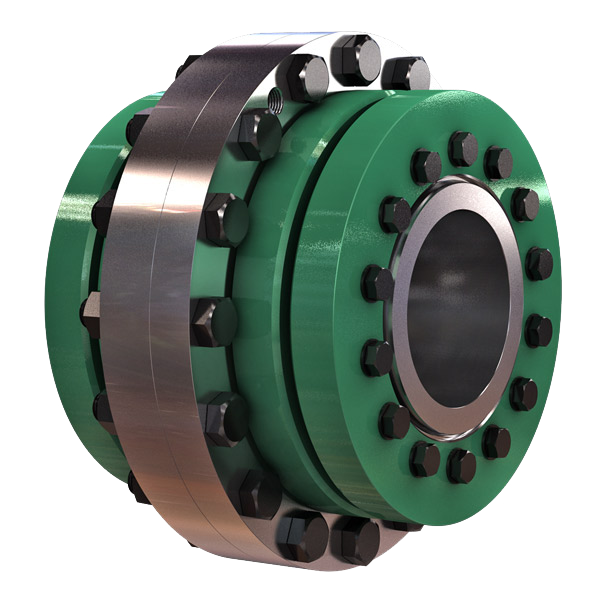 Can Flange Couplings Be Used in Food Processing and Pharmaceutical Industries?
Yes, flange couplings can be used in food processing and pharmaceutical industries, provided they meet certain requirements and standards to ensure hygiene and product safety. These industries have stringent regulations and guidelines to prevent contamination and maintain the quality and purity of their products. When selecting flange couplings for such applications, several considerations must be taken into account:
Material Selection: The flange coupling material must be food-grade or pharmaceutical-grade and comply with industry-specific regulations. Stainless steel, particularly austenitic grades like 316L, is commonly used due to its excellent corrosion resistance and ease of cleaning.
Hygienic Design: Flange couplings for these industries should have a hygienic design that minimizes crevices, dead spaces, and surface roughness where bacteria or contaminants could accumulate. Smooth surfaces and seamless construction help facilitate thorough cleaning and sterilization.
Sealing and Lubrication: Proper sealing is essential to prevent any potential leaks or ingress of contaminants. Food-grade or pharmaceutical-grade lubricants should be used to ensure that there is no risk of contamination from the coupling's lubrication.
Certifications and Compliance: Flange couplings intended for use in food processing and pharmaceutical industries should have relevant certifications, such as FDA (U.S. Food and Drug Administration) approval, EU regulations (e.g., EC No. 1935/2004), and compliance with industry standards like 3-A Sanitary Standards.
Cleanability: Flange couplings should be designed for easy disassembly and cleaning to maintain the required hygiene standards. This may involve quick-release or tool-less designs that allow for frequent inspection and cleaning without impeding production processes.
Resistant to Corrosive Cleaning Agents: In food processing and pharmaceutical industries, aggressive cleaning agents may be used. The flange coupling material should be resistant to these substances to avoid degradation and maintain the coupling's integrity over time.
By meeting these criteria, flange couplings can be safely used in food processing and pharmaceutical applications without compromising product quality or safety. It is crucial to work with reputable manufacturers or suppliers who understand the specific requirements of these industries and can provide couplings that adhere to the necessary standards.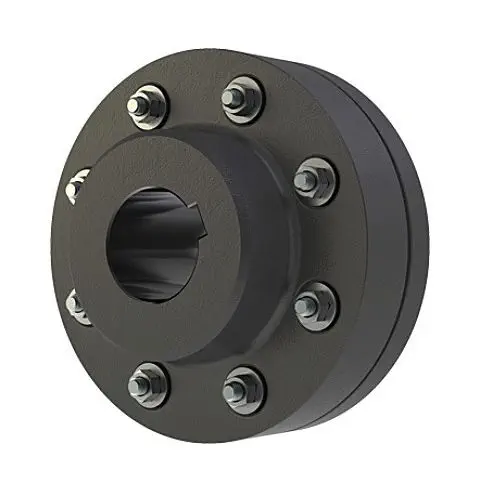 Can Flange Couplings Handle Misalignment Between Shafts?
Flange couplings are designed to handle a limited amount of misalignment between shafts. However, their ability to accommodate misalignment is more limited compared to flexible couplings.
The misalignment that flange couplings can tolerate is typically in the form of angular misalignment and axial misalignment. Angular misalignment occurs when the axes of the two shafts are not perfectly aligned, causing the flanges to be at an angle to each other. Axial misalignment, on the other hand, refers to the displacement of one shaft along its axis with respect to the other shaft.
It is essential to note that excessive misalignment can lead to increased stress on the coupling and connected equipment. Flange couplings may not be suitable for applications with significant misalignment requirements.
For applications that involve substantial misalignment or require flexibility to accommodate misalignment, flexible couplings are more appropriate. Flexible couplings, such as elastomeric or jaw couplings, can handle both angular and axial misalignment more effectively than rigid flange couplings.
In summary, while flange couplings can handle some degree of misalignment, their primary strength lies in their ability to transmit high torques and withstand heavy loads in more rigidly aligned shaft arrangements. When dealing with misalignment-sensitive systems, it is best to consider flexible coupling options to ensure optimal performance and prevent premature wear on the equipment.



editor by CX 2023-11-10