Product Description
Carbon steel and cast iron split flange coupling waterworks pipelines products ductile cast iron Restrained Coupling
Hydraulic fittings double flanges power delivery joint for pipe fitting 1. Material: carbon steel for body; 2. Nominal diamter:DN65-DN3200; 3.Flange end:ANSI,BS,JIS,DIN,EN; 4. It can not be dismantled and the length can be adjusted little; 5.Usage: delivery the power; 6.Custome design can be provided.
| | |
| --- | --- |
| Product name | Expansion rubber joint |
| Pressure | PN10/PN6 |
| Rubber material | NBR |
| Flange material | carbon steel/stainless steel |
| Nominal diameter | DN65-DN3200 |
| Model | VSSJAFC(C2F) |
| Flange standard | ANSI,BS,JIS,DIN,EN; |
| Type | Double flange dismantling |
| Condition | New |
| After warranty service | Online support |
| Service | Custom design can be provided |
1.Can I have a sample order for valve?
A: Definitely Yes.We welcome sample order to test and check quality. Mixed samples are acceptable.
2. Can you OEM or ODM?
A:Yes, we have a great research & development team. The products can be made according to your request.
3. Can you provide the relevant documentation and certificate?
A:Yes, we can provide you with the documentation and certificate you need ,IS09001:2000 international quality system certification,(CE)certification of the European Community, Det Norske Veritas (DNV) factory certification, Lloyd's Register (LR) factory certification, China Classification Society (CCS) quality system certification and the FM and UL certification of the US, Bureau Veritas(BV) ,American Bureau of Shipping(ABS) etc.Of course we can also provide you the test Report; Certificate of Material Analysis; Certificate of Origin; and other export documents which required.
4.Can you do the design for us?
A:yes.Please send us high resolutionimages,your logo and other materials needed . We will send you finished files for confirmation.
5.How to proceed an order for valve?
A: Step1 let me know your requirements or application. Step 2 We quote according to your requirements or our suggestions. Step 3 Customer confirms the samples and places deposit for formal order. Step 4 We arrange the prodution.
6.What is your terms of delivery?
A: We accepte EXW,FOB,CIF,etc. You can choose the 1 which is the most convenient for you.
7.What's the package and how do you ship the goods?
A: Usually is wood pallet as your requst. We usually ship by sea.Airline shipping is also optional.
8. How to deal with after sales ?
A: warranty time : 12 months from the shipment ; and we will be responsible for all the quality problems. Quality control : High quality mold./Raw materials control/Production process quality control/Final inspection/Water testing (no leaking).
9. What is the average lead time?
A:For samples, the delivery time is about 2-5 days. For mass production, the lead time is about 15-60 days after receiving the deposit payment. we can provide production schedule and related photos every 2 weeks. The lead times become effective when (1) we have received your deposit, and (2) we have your final approval for your products.If our lead times do not work with your deadline, please go over your requirements with your sale. In all cases we will try to accommodate our production plan to your needs.
10. Why choose us?
A:1 Genuine produces with excellent quality and competitive price. 2 Cooperating with the customers all over the world more than 60 countries and regions, and knowing the markets very well. 3.We have been specializing in flow control area for more than 10 years. Everyone can be rest assured working with us. 4 After-Services will be highly-satisfing. Any problems and feedbacks will be answered in a short of time.
11: How can I trust you and your company?
A: We are a verified supplier and creditable company on alibaba, we are focusing on the long term relationship with customers, we have worked with thousands of customers since company built 10 years ago, Including Fortune 500 companies. customers always make highly complimentary remarks.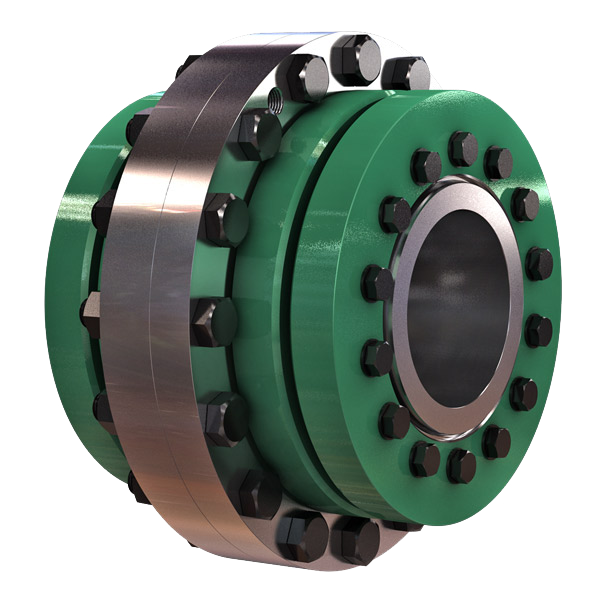 Factors to Consider When Choosing a Flange Coupling for a Specific System
When selecting a flange coupling for a specific system, several factors need to be taken into consideration to ensure optimal performance and reliability. Here are the key factors to consider:
1. Load and Torque Requirements: Determine the maximum load and torque that the flange coupling will experience in the application. This includes both static and dynamic loads. Select a flange coupling that can handle these loads without exceeding its rated capacity.
2. Shaft Diameter: Measure the diameter of the shafts that will be connected by the flange coupling. Ensure that the coupling's bore size matches the shaft diameter to provide a proper fit and secure connection.
3. Misalignment Tolerance: Consider the amount of misalignment that the system may experience during operation. Flange couplings are available in different designs, and some can accommodate higher levels of misalignment than others. Choose a coupling that can handle the expected misalignment to prevent premature wear and stress on the system.
4. Operating Speed: Determine the rotational speed of the connected equipment. High-speed applications may require precision balancing and careful selection of materials to prevent issues like resonance and excessive vibration.
5. Environmental Conditions: Consider the environmental factors the flange coupling will be exposed to, such as temperature, humidity, dust, and chemicals. Choose a material and coating that can withstand the specific environmental conditions to prevent corrosion and degradation.
6. Space Limitations: Evaluate the available space for installing the flange coupling. Some applications may have limited space for coupling installation, requiring compact designs or custom solutions.
7. Serviceability: Assess the ease of installation and maintenance of the flange coupling. A coupling that is easy to install and service can reduce downtime and maintenance costs.
8. Compatibility: Ensure that the flange coupling is compatible with the equipment and shafts in the system. Consider factors such as keyways, set screws, and other connection methods.
9. Material Selection: Choose the appropriate material for the flange coupling based on factors like load, temperature, and corrosion resistance. Common materials include steel, stainless steel, aluminum, and various alloys.
10. Cost: Compare the cost of different flange coupling options, considering both the initial investment and long-term maintenance expenses. Balance the cost with the desired performance and reliability.
It is essential to consult with coupling manufacturers or industry experts to ensure the flange coupling's suitability for the specific application. Properly selecting and installing the right flange coupling can contribute to the efficiency, reliability, and longevity of the connected machinery and system.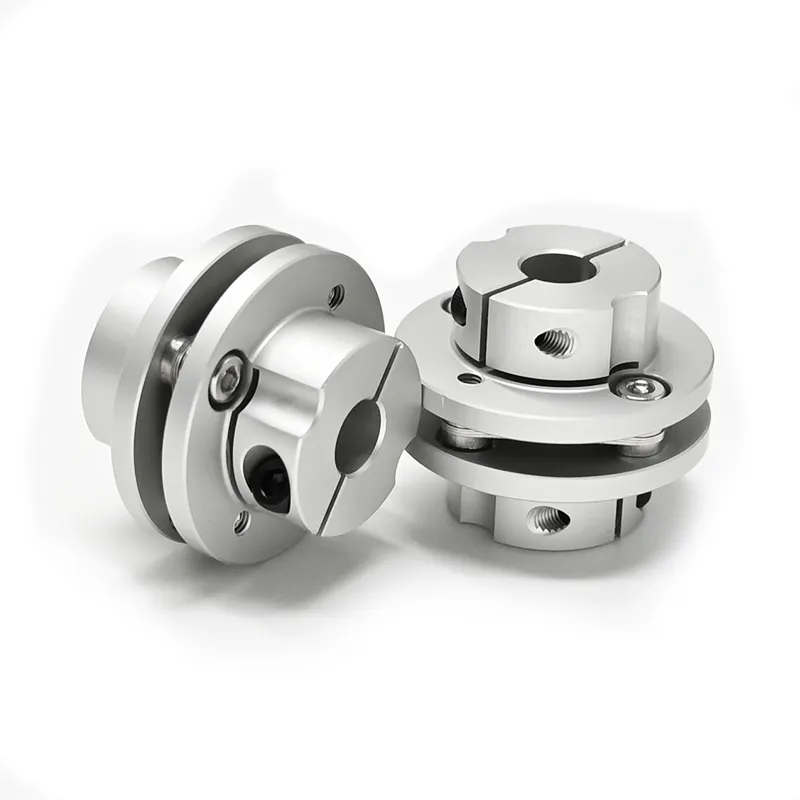 What are the Temperature and Environmental Limitations of Flange Couplings?
Flange couplings, like any mechanical component, have certain temperature and environmental limitations that can impact their performance and lifespan. It's crucial to understand these limitations to select the appropriate flange coupling for specific applications. Here are the key factors to consider:
1. Temperature: Flange couplings are typically manufactured from materials that can withstand a range of temperatures. The maximum and minimum operating temperatures will depend on the material composition of the coupling. Common materials used for flange couplings, such as steel or stainless steel, can handle a broad temperature range from -40°C to 300°C or higher. However, extreme temperatures beyond the recommended range can cause material degradation, loss of strength, and potential failure of the coupling. In high-temperature applications, specialized materials like heat-resistant alloys may be used to maintain coupling integrity.
2. Corrosive Environments: Flange couplings operating in corrosive environments, such as chemical processing plants or marine applications, should be made from materials that resist corrosion. Stainless steel or other corrosion-resistant alloys are commonly used for such conditions. Regular inspection and maintenance are crucial to monitor the coupling's condition and protect against premature failure due to corrosion.
3. Hazardous Environments: In certain industries, flange couplings may be exposed to hazardous or explosive atmospheres. In such cases, it's essential to choose flange couplings that meet relevant safety standards, such as ATEX or IECEx, and are specifically designed and certified for use in hazardous environments.
4. Cleanliness and Hygienic Requirements: Industries such as food processing, pharmaceuticals, and biotechnology have strict hygiene standards. Flange couplings used in these applications should be easy to clean and constructed from materials that meet sanitary requirements to prevent contamination and ensure product purity.
5. Environmental Factors: Flange couplings used in outdoor applications may be exposed to various environmental factors such as moisture, dust, and UV radiation. Choosing couplings with appropriate protective coatings or seals can help enhance their resistance to environmental elements and extend their service life.
Before selecting a flange coupling for a specific application, it's essential to consider the temperature and environmental conditions it will be exposed to. Consulting with coupling manufacturers or engineers can help ensure that the chosen flange coupling is suitable for the intended operating environment and will deliver reliable performance over its expected lifespan.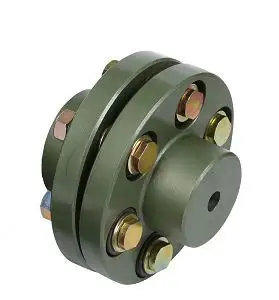 How Does a Flange Coupling Protect Connected Equipment from Shock Loads and Vibrations?
A flange coupling plays a crucial role in protecting connected equipment from shock loads and vibrations by absorbing and dampening the impact and oscillations. The design and material properties of flange couplings contribute to their ability to mitigate shock and vibrations effectively. Below are the key factors explaining how flange couplings provide protection:
1. Flexibility: Flexible flange couplings are designed with elastomeric or metallic elements that offer flexibility between the connected shafts. When subjected to shock loads or vibrations, these elements can absorb and dissipate the energy, preventing it from transmitting to the connected equipment. The flexibility allows the coupling to accommodate misalignment and minor shocks, reducing the stress on the system.
2. Damping Properties: Elastomeric elements used in certain flange coupling designs possess inherent damping properties. These materials can absorb and dissipate vibrational energy, reducing resonance and preventing harmful vibrations from being amplified in the system.
3. Misalignment Compensation: Flange couplings with flexible elements can compensate for certain degrees of misalignment between the shafts. Misalignment can lead to additional forces and vibrations in the system, but the coupling's ability to accommodate this misalignment reduces the impact on the connected equipment.
4. Resilience: Flange couplings made from materials like steel or other alloys have high resilience and can withstand sudden shock loads without permanent deformation. This resilience helps maintain the coupling's integrity and allows it to continue functioning effectively after exposure to shock events.
5. Friction Damping: Some rigid flange coupling designs incorporate friction damping features. These couplings rely on friction between the mating surfaces to dampen vibrations and prevent resonant frequencies from causing issues in the system.
6. Material Selection: The choice of materials for both flexible and rigid flange couplings is critical in their ability to protect connected equipment from shock loads and vibrations. High-quality materials with appropriate mechanical properties, such as strength and elasticity, enhance the coupling's ability to withstand shocks and vibrations.
7. Proper Installation: Correct installation and alignment of the flange coupling are essential to ensure it functions as intended. Properly installed couplings can effectively manage shocks and vibrations, while misaligned couplings may experience premature wear and transmit higher forces to the connected equipment.
8. Maintenance: Regular maintenance, including inspection, lubrication, and monitoring, ensures that the flange coupling continues to provide protection against shocks and vibrations throughout its service life.
In summary, flange couplings protect connected equipment from shock loads and vibrations by providing flexibility, damping properties, misalignment compensation, resilience, and friction damping. The selection of suitable materials, proper installation, and regular maintenance further enhance their performance in protecting industrial machinery and equipment from potential damage caused by dynamic forces.



editor by CX 2023-10-18