Product Description
SYI Ductile Iron Compact Dismantling Joints PN10 PN16 PN25 PN40
Description
SYI COMPACT Dismantling Joints, developed by experienced engineers in CHINAMFG in 2571, the newest compact design in the market, more lighter, more easier, and more lower cost.
Material:

Body:Ductile Iron grade 500-7/450-10 in accordance with ISO 1083 or 70-50-05/65-45-12 with ASTM A536

Gasket:Rubber E.P.D.M./NBR/SBR in accordance with EN 681.1

Gland:Ductile Iron grade 500-7/450-10 in accordance with ISO 1083 or 70-50-05/65-45-12 with ASTM A536

Bolts And Nuts:Carbon steel grade 6.8 with galvanization

Flange:PN10 and PN16 drilling in accordance with ISO 7005-2/EN 1092-2

Working Pressure: 16 Bar or 250/350PSI

Fluid Temperature

0°C – 50°C, excluding frost

Coating

External coatings

Internal coatings

liquid epoxy resin painting
epoxy applied by FBE
according to customers' requirements

liquid epoxy resin painting
epoxy applied by FBE
according to customers' requirements

Reference Rules:Designed and tested in accordance with EN14525, ANSI/AWWA C219 and EN545

Accessories:gasket, stub(screw) bolts, washer, nuts etc. The accessories for Dismantling Joints are usually supplied by assembled on the body.
Feature:
1.For the both ends, adopt Flange connection mode.
2.The overall length of the connection can be adjusted, there is a certain amount of expansion. Generally, the design maximum expansion is 50mm.
3.They could replace the double flange straight pipe during repairing, repairing the original damaged pipe fittings or connecting new pipes, and adjustable length characteristics make them more convenient than flange pipe in the application of construction and installation. They are usually connected adjacent to the valve.
4.The bolt can be directly used for connecting the flange in the pipeline.
5.At the same time, we can also supply half set of bolts, that is, bolts with 50% bolt holes.
It belongs to our new design, which reduce the weight and cost, are more competitive.
Package
Packing: Different package CHINAMFG your request,like wood cases&pallets,ply-wood crates&pallets,steel crates&pallets and etc.
Quality ControlSYI Pipeline regards quality as an essential and integral part of our business success.
Until now, we are ISO9001:2015 TUV, BSI Kitemarked, SGS, BV, FM certified, and UL, WRAS listed. We are the approved supplier to many CHINAMFG known countries and authorities.
Manufacturing "SYI" Brand products has evolved as a mark of quality!
Company


Welcome to send us an inquiry for more details and price!!!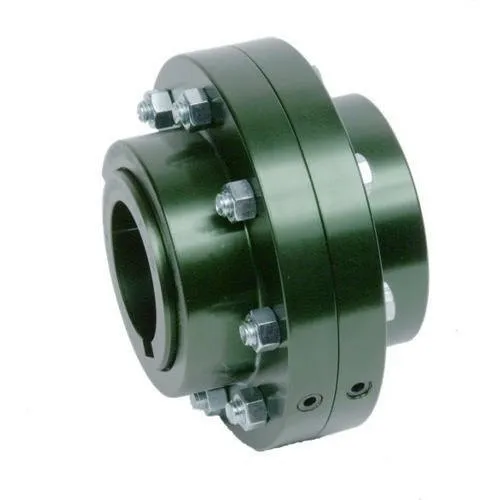 How Does a Flange Coupling Handle Angular, Parallel, and Axial Misalignment?
A flange coupling is designed to accommodate various types of misalignment that may occur between two shafts. Here's how it handles different types of misalignment:
Angular Misalignment: Flange couplings can handle angular misalignment by allowing a slight flexing or bending of the flexible elements. The coupling's flexible components, such as elastomeric or metallic elements, can bend and compensate for angular misalignment between the shafts. This flexibility ensures that the coupling can transmit torque smoothly even when the shafts are not perfectly aligned in a straight line.
Parallel Misalignment: Flange couplings can also accommodate parallel misalignment between the shafts. When the two shafts are slightly offset in a parallel direction, the flexible elements in the coupling can move laterally to accommodate this misalignment. This lateral movement helps prevent excessive forces and wear on the coupling and connected equipment, ensuring efficient power transmission even in slightly misaligned conditions.
Axial Misalignment: Axial misalignment refers to the situation when two shafts are displaced along their common axis. Flange couplings are not specifically designed to handle large axial misalignment. However, certain types of flange couplings may have limited axial movement capabilities due to the flexibility of their components. In some cases, an additional feature like an end float or sliding flange design may be incorporated to accommodate limited axial movement.
It is important to note that while flange couplings can handle a certain degree of misalignment, excessive misalignment can lead to premature wear and failure of the coupling. Regular maintenance and proper alignment of the shafts are essential to ensure the coupling's optimal performance and longevity.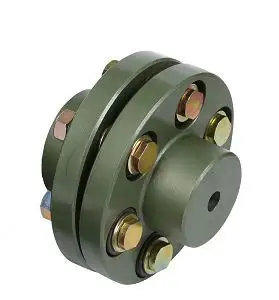 Common Installation Mistakes to Avoid When Using Flange Couplings
Proper installation is crucial for the efficient and reliable operation of flange couplings. Avoiding common installation mistakes can help ensure the longevity and optimal performance of the coupling. Here are some common installation mistakes to avoid:
1. Improper Alignment: One of the most critical aspects of flange coupling installation is ensuring proper shaft alignment. Misalignment can lead to increased wear, vibrations, and decreased power transmission efficiency. Always use precision alignment tools and techniques to achieve accurate alignment.
2. Over-Tightening: Over-tightening the coupling's bolts can cause excessive stresses on the coupling and connected equipment. It may lead to premature failure or deformation of the coupling. Follow the manufacturer's recommended torque values for tightening the bolts.
3. Under-Tightening: On the other hand, under-tightening the bolts may result in a loose connection, leading to misalignment and potential damage to the coupling during operation. Make sure to achieve the proper torque during installation.
4. Lack of Lubrication: Insufficient or improper lubrication of the coupling's components can result in increased friction and wear. Follow the manufacturer's guidelines for lubrication, and use the recommended lubricant to ensure smooth operation.
5. Contamination: Avoid introducing dirt, debris, or foreign particles into the coupling during installation. Contaminants can lead to wear and damage over time, reducing the coupling's performance.
6. Incorrect Coupling Selection: Choosing the wrong type or size of flange coupling for the application can lead to performance issues. Consider factors like torque, speed, load, and operating environment when selecting the coupling.
7. Lack of Inspection: After installation, regularly inspect the flange coupling and its components for signs of wear, damage, or misalignment. Early detection of issues allows for timely maintenance and prevents potential system failures.
8. Ignoring Manufacturer Guidelines: Always follow the manufacturer's installation instructions and guidelines. Each flange coupling may have specific requirements and recommendations that must be adhered to for proper functioning.
9. Incorrect Shaft Fit: Ensure that the coupling properly fits the shafts' dimensions. A loose fit can cause slippage, while a tight fit can lead to stress concentration and premature failure.
10. Inadequate Inspection of Components: Before installation, inspect all coupling components, including flanges, bolts, and keyways, for any defects or damage. Replace any damaged parts before installation.
By avoiding these common installation mistakes, you can maximize the performance and lifespan of flange couplings in your mechanical systems.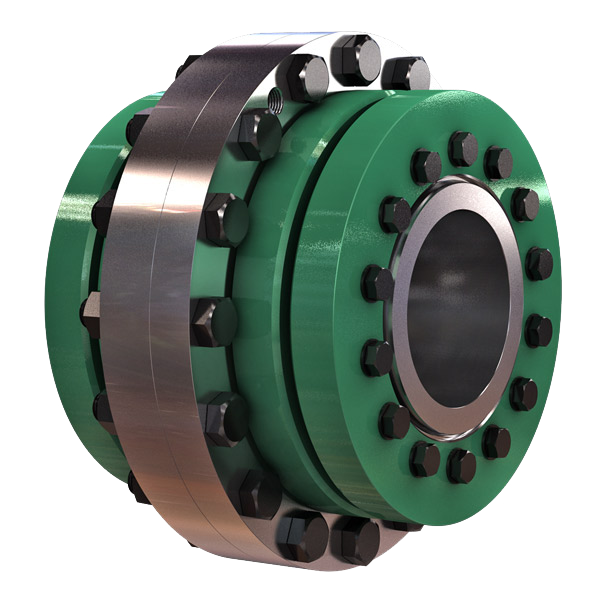 Selecting the Appropriate Flange Coupling for a Specific Application
Choosing the right flange coupling for a particular application involves considering several key factors to ensure optimal performance and reliability. Here's a step-by-step guide to the selection process:
1. Identify Application Requirements: Understand the specific requirements of the application, including torque, speed, and operating conditions. Determine if the coupling will be exposed to harsh environments, extreme temperatures, or corrosive substances.
2. Calculate Torque and Power: Calculate the torque and power requirements for the shaft connection. This involves evaluating the motor or engine's output torque and ensuring the selected coupling can handle the transmitted power.
3. Consider Misalignment: Assess the level of misalignment that may occur between the shafts during operation. For applications with significant misalignment, consider using flexible flange couplings that can accommodate angular, parallel, and axial misalignment.
4. Evaluate Speed and RPM: Determine the rotational speed (RPM) at which the coupling will operate. High-speed applications may require a balanced or precision-designed flange coupling to minimize vibrations and prevent damage to connected equipment.
5. Check Space Constraints: Consider the available space for installing the coupling. Some flange coupling designs may require more space than others, so ensure that the selected coupling fits within the available area.
6. Review Environmental Conditions: Evaluate the environmental conditions in which the coupling will operate. If the application involves exposure to dust, dirt, or moisture, consider using a protected or sealed flange coupling to prevent contamination.
7. Determine Flexibility: Decide on the level of flexibility required. Flexible flange couplings are suitable for applications where there may be shaft misalignment or torsional vibration. Rigid flange couplings, on the other hand, are ideal for precision applications with minimal misalignment.
8. Check Material Compatibility: Ensure that the material of the flange coupling is compatible with the shafts and the operating environment. Consider factors such as corrosion resistance, temperature tolerance, and mechanical properties.
9. Seek Expert Advice: When in doubt, consult with coupling manufacturers or engineering experts to help you select the most suitable flange coupling for your specific application.
By carefully considering these factors, you can select the appropriate flange coupling that meets the performance and operational requirements of your application, leading to a reliable and efficient shaft connection.



editor by CX 2023-11-21