Product Description
| | |
| --- | --- |
| Standard: | ASME, ANSI, DIN, JIS, BS, GB, GS, KS, API Color Silver Standard |
| Certification: | ISO9001,ISO14001,ISO45001 |
| Place of Origin: | China,ZheJiang |
| Brand Name: | Cxbelieving |
| Product name: | Pressfittings V-Profile Flange Coupling |
| Size: | OD15 – 108, PN10/16/25 |
| Type: | Pressfittings V-Contour |
| Material: | Stainless Steel 304/316L |
| Seal Material: | EPDM / SI / NBR / HNBR / FKM |
| Application: | Use for Air, Natural Gas, Oil, Steam, Water. Temperature |
| Woking pressure: |  ≤1.6 Mpa |
| Temperature Range: | -10degree to +150degree |
| Tolerance: | ± 5% |
Our Company
HangZhou Changxin Hardware Products Co., Ltd. Was established in 2571,who is a leading supplier and manufacturer in this field. We started as a small operation as 1 manufacture of flexible hoses, but now have become 1 of the leading suppliers of flexible hoses, pipe fitting and valves in China, which is well known in local market and overseas because of exporting their products to more than 50 countries.
Our Exhibition
FAQ
Q1:Why choose you?
A1: Our company is a reliable supplier and exporter of flexible hoses, pipe fittings and valves. in China for more than 10 years, and we invested to 1 factory of braided hoses for  ensuring better product quality and lower prices.At the same time, we cooperated closely with more than 20 factories s to meet more customer's different needs.Our sales team with high English Level will give you professional feedback within 24 hours.
Q2: How to control the product quality?
A2: 1. Our factories have own an independent laboratory,when purchasing raw materials, we need to use a detector to detect and analyze the composition of the materials.
2. The inspector of our company checks the producing situation during production.
3. When the goods get ready,our inspector will supervise testing like Leakage testing, pressure test ,life test,tensile test, blasting test, bending test,appearance &Visual inspection , dimension & screw gauge and Caliper check.
4. Checking all the packaging and quantity according to customer's contract.
If there is any question, it will be immediately correct or reproduce.
Q3:Which countries are your products exported to?
A3:All over the world like Europe, South America, Southeast Asia and Africa, more than 80 customers.
Q4:Do you have your own brand?
A4:Yes, our brand is Cxbelieving for all the metal flexible hoses, pipe fitting and valves.
Q5: Do you have certificates
A5:The hoses with various certifications, such as French ACS certification, British WRAS certification, North American UPC certification, European Union CE and American ANSI. Other products also have related certificates.
Q6: Can the products be made according to customer's requirement?
A6: Yes, we can produce according to customer's drawing. We accept OEM and ODM.
Q7: How to get samples from you?
A7: The samples will be sent out within 2-3 days by your account of UPS/DHL/FEDEX/TNT. If you need we send the samples by our express, the express charge is needed.All the samples are free.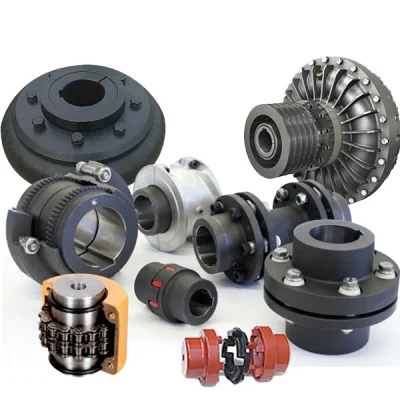 Impact of Flange Coupling on the Overall Reliability of Connected Equipment
A flange coupling plays a crucial role in ensuring the overall reliability and performance of connected equipment in a mechanical system. Its impact can be summarized as follows:
1. Power Transmission Efficiency: Flange couplings provide a secure and rigid connection between shafts, enabling efficient power transmission from one component to another. By minimizing energy losses through slippage or vibration, flange couplings help maintain the overall efficiency of the system.
2. Reducing Wear and Tear: Flange couplings accommodate misalignment and slight axial movement, reducing stress on connected equipment. By absorbing shocks and vibrations, they protect the components from excessive wear and fatigue, increasing their lifespan.
3. Controlling Vibration and Noise: A properly selected and installed flange coupling helps dampen vibrations and reduces noise levels in the system. This is particularly important in precision machinery, where vibrations can affect the accuracy and performance of the equipment.
4. Handling Misalignment: Flange couplings can compensate for angular, parallel, and axial misalignment between shafts. This capability ensures smooth operation and prevents excessive forces that could lead to premature failure of equipment components.
5. Improving System Flexibility: Flange couplings offer flexibility in design and installation. They allow for quick and easy disconnection and reconnection of equipment for maintenance or repairs, minimizing downtime and increasing the system's overall availability.
6. Protection Against Overloads: In high-torque applications, flange couplings provide a safeguard against overloads by slipping or disengaging when the torque exceeds the coupling's capacity. This helps prevent damage to the equipment and ensures the safety of the system and operators.
7. Corrosion Resistance: Depending on the material selected, flange couplings can offer excellent corrosion resistance, making them suitable for use in harsh environments or corrosive conditions. This protects the connected equipment from premature deterioration.
8. Maintenance and Downtime Reduction: The reliability of flange couplings leads to reduced maintenance needs and less frequent downtime. A well-maintained coupling can significantly extend the life of connected equipment and reduce the frequency of replacements or repairs.
9. Enhancing System Safety: Flange couplings provide a secure connection that ensures the safe operation of rotating machinery. They minimize the risk of unexpected equipment failure or disconnection, promoting the safety of operators and surrounding personnel.
10. Adaptability to Different Industries: Flange couplings are widely used across various industries, from manufacturing and power generation to mining and aerospace. Their versatility and reliability make them suitable for a wide range of applications, contributing to the overall success and efficiency of these industries.
In conclusion, the proper selection and use of flange couplings significantly impact the overall reliability and performance of connected equipment. Their ability to transmit power efficiently, handle misalignment, and protect against wear and overloads ensures smooth and safe operation, reducing maintenance costs, and increasing the lifespan of machinery.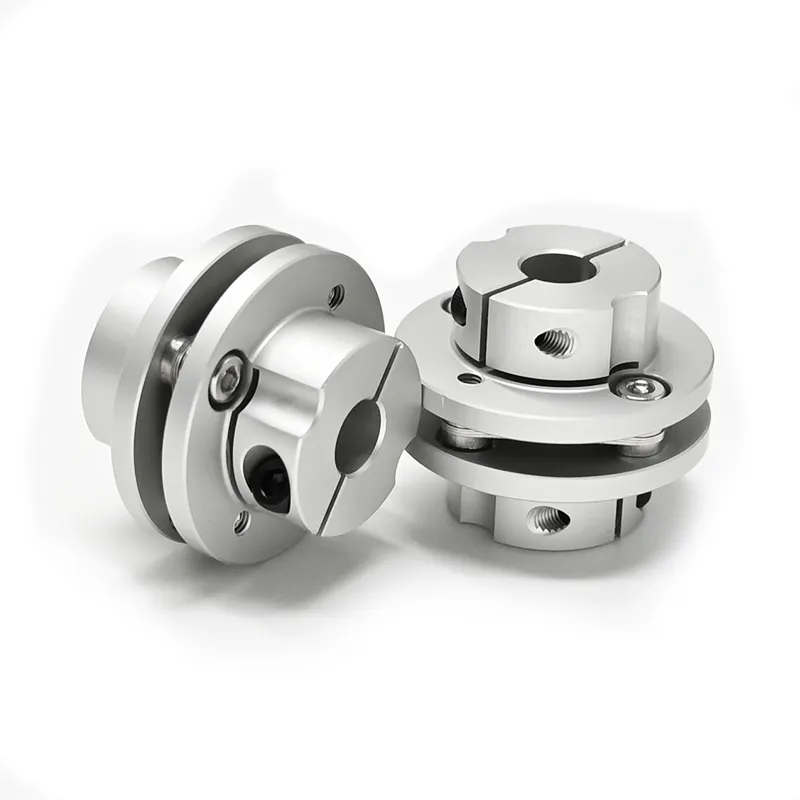 What are the Temperature and Environmental Limitations of Flange Couplings?
Flange couplings, like any mechanical component, have certain temperature and environmental limitations that can impact their performance and lifespan. It's crucial to understand these limitations to select the appropriate flange coupling for specific applications. Here are the key factors to consider:
1. Temperature: Flange couplings are typically manufactured from materials that can withstand a range of temperatures. The maximum and minimum operating temperatures will depend on the material composition of the coupling. Common materials used for flange couplings, such as steel or stainless steel, can handle a broad temperature range from -40°C to 300°C or higher. However, extreme temperatures beyond the recommended range can cause material degradation, loss of strength, and potential failure of the coupling. In high-temperature applications, specialized materials like heat-resistant alloys may be used to maintain coupling integrity.
2. Corrosive Environments: Flange couplings operating in corrosive environments, such as chemical processing plants or marine applications, should be made from materials that resist corrosion. Stainless steel or other corrosion-resistant alloys are commonly used for such conditions. Regular inspection and maintenance are crucial to monitor the coupling's condition and protect against premature failure due to corrosion.
3. Hazardous Environments: In certain industries, flange couplings may be exposed to hazardous or explosive atmospheres. In such cases, it's essential to choose flange couplings that meet relevant safety standards, such as ATEX or IECEx, and are specifically designed and certified for use in hazardous environments.
4. Cleanliness and Hygienic Requirements: Industries such as food processing, pharmaceuticals, and biotechnology have strict hygiene standards. Flange couplings used in these applications should be easy to clean and constructed from materials that meet sanitary requirements to prevent contamination and ensure product purity.
5. Environmental Factors: Flange couplings used in outdoor applications may be exposed to various environmental factors such as moisture, dust, and UV radiation. Choosing couplings with appropriate protective coatings or seals can help enhance their resistance to environmental elements and extend their service life.
Before selecting a flange coupling for a specific application, it's essential to consider the temperature and environmental conditions it will be exposed to. Consulting with coupling manufacturers or engineers can help ensure that the chosen flange coupling is suitable for the intended operating environment and will deliver reliable performance over its expected lifespan.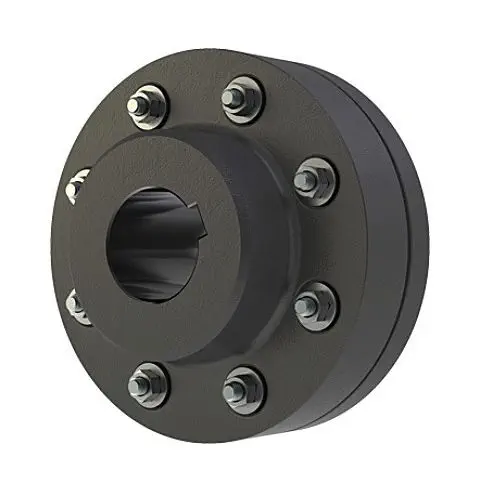 Can Flange Couplings Handle Misalignment Between Shafts?
Flange couplings are designed to handle a limited amount of misalignment between shafts. However, their ability to accommodate misalignment is more limited compared to flexible couplings.
The misalignment that flange couplings can tolerate is typically in the form of angular misalignment and axial misalignment. Angular misalignment occurs when the axes of the two shafts are not perfectly aligned, causing the flanges to be at an angle to each other. Axial misalignment, on the other hand, refers to the displacement of one shaft along its axis with respect to the other shaft.
It is essential to note that excessive misalignment can lead to increased stress on the coupling and connected equipment. Flange couplings may not be suitable for applications with significant misalignment requirements.
For applications that involve substantial misalignment or require flexibility to accommodate misalignment, flexible couplings are more appropriate. Flexible couplings, such as elastomeric or jaw couplings, can handle both angular and axial misalignment more effectively than rigid flange couplings.
In summary, while flange couplings can handle some degree of misalignment, their primary strength lies in their ability to transmit high torques and withstand heavy loads in more rigidly aligned shaft arrangements. When dealing with misalignment-sensitive systems, it is best to consider flexible coupling options to ensure optimal performance and prevent premature wear on the equipment.



editor by CX 2023-09-13