Product Description
Hikelok Pipe Fittings- Hex Couplings
Instrumentation Pipe Fittings
Available in sizes from 1/16 to 2 in. and 6mm to 30mm.
Hikelok pipe fittings materials include stainless steel, alloy400/R-405, brass and duplex steel.
Hikelok provides NPT, ISO/BSP, SAE and ISO threads configurations.
Burr-free smooth thread provide optimum sealing and minimize galling.
 
Materials Standards
Material
Bar stock
Forgings
316 stainless steel

ASTM A276

ASME SA479, EN 1.4401

ASTM A182

ASME SA182, EN 1.4401

Alloy 20
ASTM B473
ASTM B462
Alloy 400/R-405

ASTM B164,

ASME SB164

ASTM B564,

ASME SB564

Alloy 600
ASTM B166,ASME SB166
ASTM B564,ASME SB564
Alloy 625
ASTM B446
ASTM B564,ASME SB564
Alloy 825
ASTM B425
ASTM B564,ASME SB564
Alloy C-276
ASTM B574
ASTM B564
Aluminum
ASTM B211
ASTM B247
Brass
ASTM B16,ASTM
ASTM B283
Carbon steel
B453 ASTM A108
—
Thread Specifications
Thread Type(End Connection)
Reference Specification
NPT
ASME B1.20.1,SAE AS71051

ISO/BSP(parallel)

(Based on DIN 3852)

(Hikelok PPT,BP,and BS fittings)

ISO 228,JIS B5712

ISO/BSP(tapered)

(Based on DIN 3852)

(Hikelok BT fittings)

ISO 7,BS EN 15716-1,

JIS B5713

ISO/BSP(gauge)

(Based on EN 837-1 and 837-3)

(Hikelok BG)

ISO 228

Unified (SAE)

(Hikelok SA fittings)

ASME B1.1
Working Temperature Rating
 
Material

Working Temperature Rating

ºF(ºC)

316 stainless steel
-65(-53) to 1000(537)
Brass
-20(-28) to 400(204)
Carbon steel
-65(-53) to 375(190)
BS gaskets(FKM)
-5(-15) to 400(204)
BG BP gaskets(copper)
-5(-15) to 400(204)
SAE O-ring (FKM)
-5(-15) to 400(204)
NPT Thread Pressure Ratings
Ratings are based on ASME Code for Pressure Piping B31.3,
Process Piping, at ambient temperature.
NPT/
ISO
Pipe
Size
316 S.S. and Carbon Steel
Brass
Male
Female
Male
Female
psig
bar
psig
bar
psig
bar
psig
bar
1/16
11000
760
6700
460
5500
380
3300
230
1/8
10000
690
6500
440
5000
340
3200
220
1/4
8000
550
6600
450
4000
270
3300
220
3/8
7800
540
5300
360
3900
270
2600
180
1/2
7700
530
4900
330
3800
260
2400
160
3/4
7300
500
4600
320
3600
250
2300
160
1
5300
370
4400
300
2600
180
2200
150
1 1/4
6000
410
5000
350
3000
200
2500
170
1 1/2
5000
340
4600
310
2500
170
2300
150
2
3900
270
3900
270
1900
130
1900
130
Certifications
Company Introduction
Factory
Our Services
FAQ
| | |
| --- | --- |
| Standard: | ANSI, GB, JIS |
| Material: | Stainless Steel |
| Connection: | Female |
| Head Type: | Hexagon |
| Product Name: | Hex Couplings |
| Body Material: | Stainless Steel |
Samples:

US$ 2/Piece

1 Piece(Min.Order)

|
Request Sample
Customization:

Available

|

Customized Request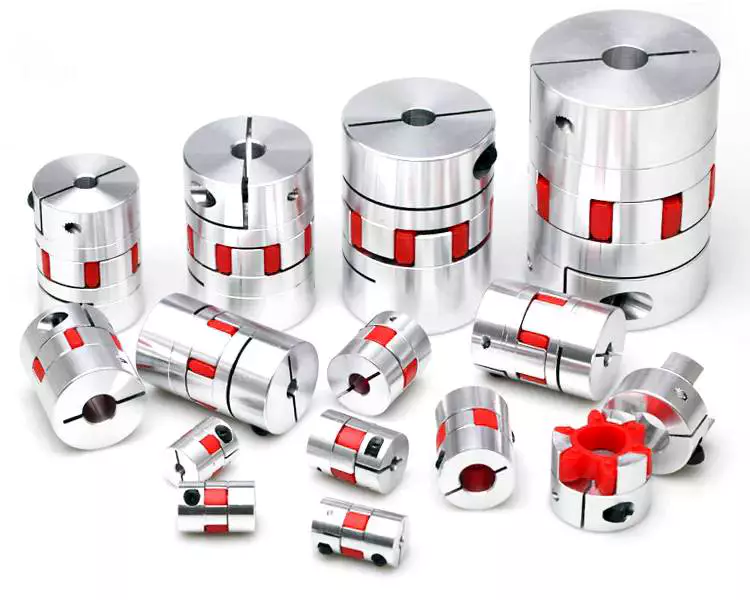 Programming With Couplings
A coupling is a mechanical device that connects two shafts together and transmits power. Its purpose is to join rotating equipment and allows some degree of end-movement or misalignment. There are many different types of couplings. It's important to choose the right one for your application.
Mechanical connection between two shafts
There are many ways to achieve mechanical connection between two shafts, including the use of a coupling. One common type is the beam coupling, which is also known as a helical coupling. It is used for transmission of torque between two shafts. This type of connection accommodates axial, parallel and angular misalignments.
The hubs and shafts of a worm gear are connected together by a coupling. This mechanical connection allows one shaft to turn another without causing a mechanical failure. This type of coupling is made from sliding or rubbing parts to transfer torque. However, the coupling is not designed to withstand jerks, so it isn't suitable for high-speed applications.
The use of a coupling is common in machinery and equipment. It helps transmit power from one drive shaft to the other, while adding mechanical flexibility. It is also useful for reducing the impact and vibration caused by misalignment. It also protects the drive shaft components from wear and tear.
A double-hook coupling can be used to provide a uniform angular velocity at the driven shaft. Another example is a double-jointed coupling. A double-jointed coupling can be used to connect shafts that are not directly intersecting. The double-jointed yoke can be used for the same purpose.
A shaft coupling is a device that maintains a strong mechanical connection between two shafts. It transfers motion from one shaft to another, at all loads and misalignments. Unlike a conventional linkage, a shaft coupling isn't designed to allow relative motion between the two shafts. Couplings often serve several purposes in a machine, but their primary use is torque and power transmission.
Functions that control the flow of another function
One of the simplest programming constructs is a function that controls the flow of another function. A function can take an argument and return a different value, but it must be ready to return before it can pass that value to another function. To do this, you can use the goto statement and the if statement. Another way to control flow is to use a conditional statement.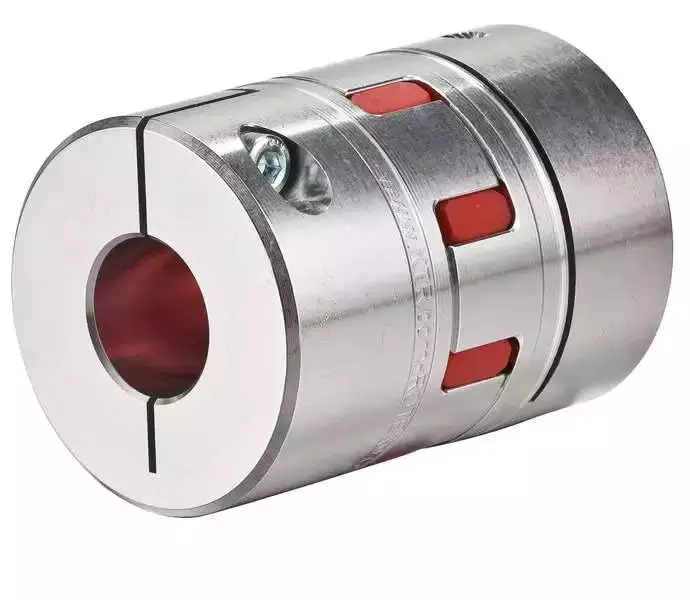 Criteria for selecting a coupling
There are several important factors to consider when choosing the right coupling. One of the most important factors is coupling stiffness, which depends on the material used and the shape. The stiffness of a coupling determines its ability to resist elastic deformation. A stiff coupling is desirable for certain types of applications, but it's undesirable for others. Stiffness can reduce the performance of a system if there's too much inertia. To avoid this, ensure that the coupling you choose is within the recommended limits.
The size of a coupling is also important. Different coupling types can accommodate different shaft sizes and shapes. Some couplings have special features, such as braking and shear pin protection. When choosing a coupling, you should also consider the type of driven equipment. If you need to connect a high-torque motor, for example, you'll want to choose a gear coupling. Likewise, a high-speed machine may require a disc coupling.
Another factor to consider when selecting a coupling is the torque rating. Despite its importance, it's often underestimated. The torque rating is defined as the torque of the coupling divided by its OD. In some cases, torque may fluctuate during a cycle, requiring a coupling with a higher torque rating.
Torsionally flexible couplings are also important to consider. Their design should be able to withstand the torque required during operation, as well as the required speed. The coupling should also have a high degree of torsional stiffness, as well as damping. Furthermore, a damping coupling can reduce the energy wasted through vibration.
The sizing of a coupling is also determined by the torque. Many engineers use torque to select the correct coupling size, but they also take into consideration torsional flexibility and torsional stiffness. For example, a shaft may be able to handle large torque without damaging the coupling, while a disk may be unable to handle large amounts of torque.
Besides torque, another important consideration in coupling selection is the cost. While a coupling may be cheaper, it may be less reliable or easier to maintain. Couplings that are difficult to service may not last as long. They may also require frequent maintenance. If that's the case, consider purchasing a coupling with a low service factor.
There are many different types of couplings. Some require additional lubrication throughout their lifetime, while others are 100% lubrication-free. An example of a 100% lubrication-free coupling is the RBI flexible coupling from CZPT. This type of coupling can significantly reduce your total cost of ownership.
In addition to the above-mentioned benefits, elastomeric couplings are low-cost and need little maintenance. While they are often cheaper than metallic couplings, they also have excellent shock absorption and vibration dampening properties. However, they are susceptible to high temperatures. Also, they are difficult to balance as an assembly, and have limited overload torque capacity.




editor by CX 2023-05-17